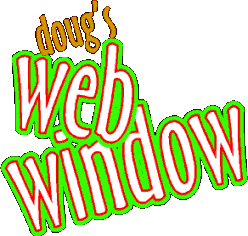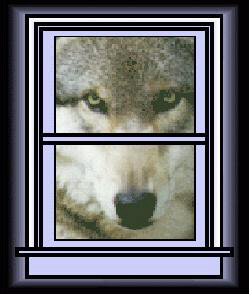 Moose, a wolf I adopted through Wolf Haven


Doug's Web Window is closed. It won't be missed; there are other introductions to web sites that are simply better, updated much more often, and provide a real service to the web community. But, the window has served its purpose as a test bed for learning a few things about the ways of HTML.
Though the window will no longer be updated, I do offer links to the the following sites. In one way or another, I have an association with the organizations or the web pages by which they are represented. In some cases, the pages were produced simply as a matter of personal interest.


Here's a quote I like about animals.




Atlantic City's original and best entertainment newspaper.

You're always welcome to send e-mail to:
dwipf@bigfoot.com

Updated Memorial Day, May 25, 1998 by Doug Wipf.

This site best viewed with:
800x600HiColorFull ScreenSmall Fonts

This Website Supports

Peace in Cyberspace!
Free Speech Online
Blue Ribbon Campaign